This is the first attempt for a 3" Trench hex from a mold. The mold is a bit "muddy", but I can improve with time. I would like some opinions... should the trench be a full "hex", or should i make them more of a "flowing motion" like a river without the hard corners of the hex. My feelings are to make them more of a flowing river than a hard point hex. The hexes would still fit a 3" hex. Another advantage without the hard points of a hex is that the trench system could be used with open fields for other gaming systems.
muddy= non crisp lines and shapes. I can make the planks more defined, and perhaps add a bit more detail.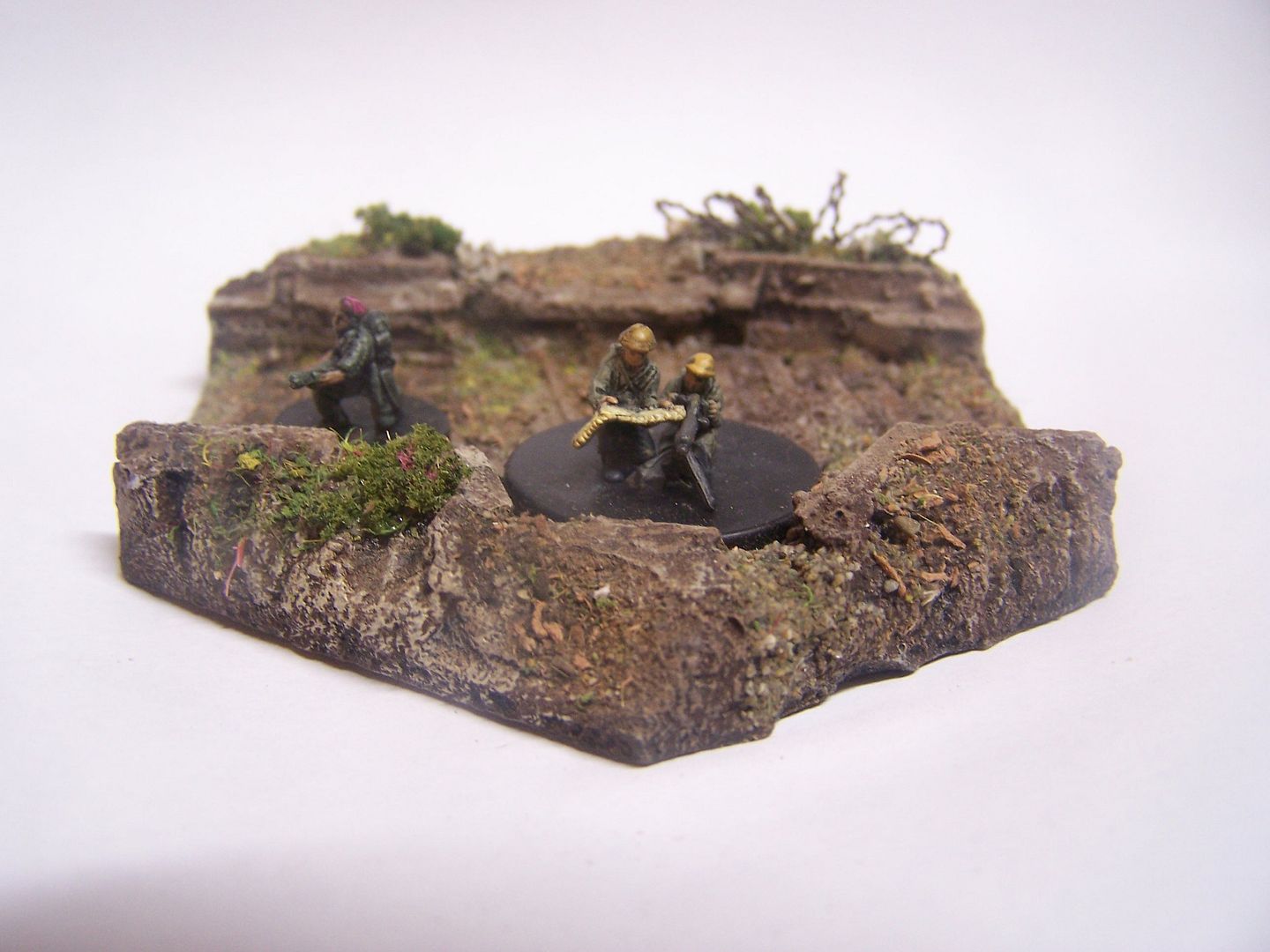 here's the deal... if there is some interest in these...I can make molds for a 3" hex. I would make 2 each of a different straight piece, curved, and a "Y". That would be a nice variety being you won't need too many of them. To cover casting cost, each piece would run about $1.25 each plus shipping. I would make up a "set", and have other available. Just a thought.
again, these are 3" flat edge to flat edge. I'll make a mock-up of a flowing version later this weekend.