First up- A Special thanks to Rebel for posting this map on his site.
I took the document to Staples and had them blow it up to 2.5" hexes. They printed it on 11X17 which I cut out and taped it together and then took it back for lamination. It came out to be 3 pieces total but TOTALLY worth it. We have a very cool island map and we've already played like 3 games on it. We even added tunnels for the Japanese! Taking Mt. Suribachi is not easy either!
Anyway, here are a couple of pics from our first game so you can see the map.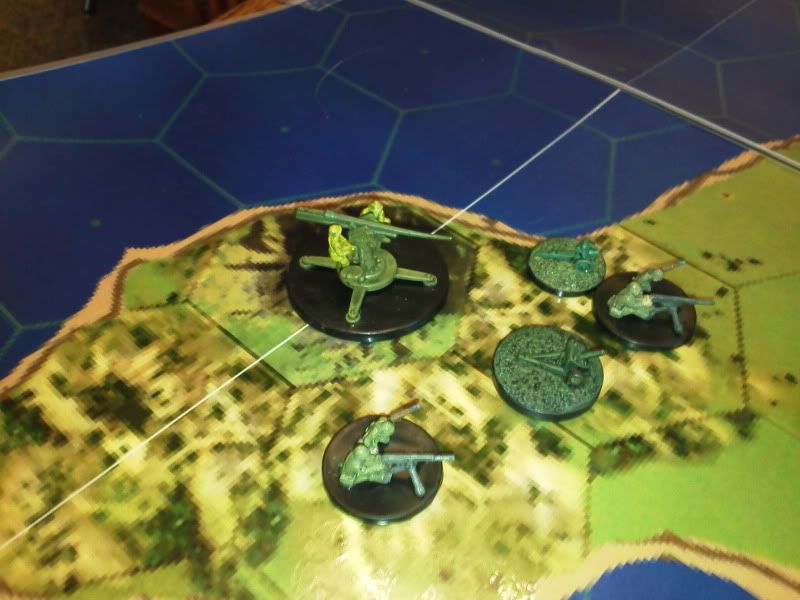 I'll post some more when we play it again:
Next up is the Bastogne map (Also from Rebel) and I took the Swamp Map from Conflict of Heroes and blew it up to 2.5" hexes and it looks great!
I use the 11X17 to save costs. To make the maps this way is like $30 a map compared to a plotter printer all on one sheet which is like $70 a map. I love the plotter printer maps, but like my Baron maps, they are not cheap.
Snippersly